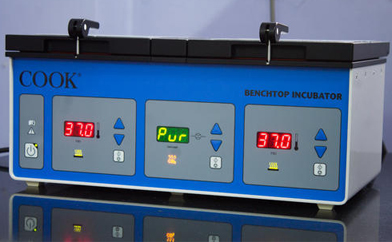 Hera Cell Co2 incubator -> Company
| | |
| --- | --- |
| Model Number/Name | 150 |
| Brand | Heracell |
| Application | Hospital |
| Weight | 70 Kg |
| External Dimensions | 637 X 867 X 766 mm |
| Total Volume | Approx 151 L |
| IInterior Chamber Material | stainless steel / solid copper |
| Frequency | 50 Hz |
| Power | 0.60 kW |
Product Description
Thermo Scientific™ CO2 incubator portfolio offers an outstanding selection of incubator with decades of innovation and expertise for optimal Cell growth by mimicking in vivo conditions and reducing experimental variability. Our designs are independently tested to meet U.S. and EU pharmacopeia standards.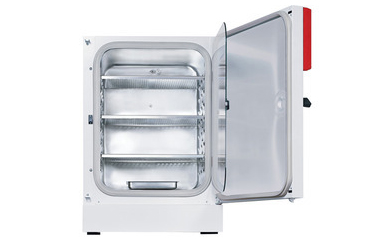 Minc incubator (trigas incubator) -> Company -> Cook -> Australia
Product Specification
| | |
| --- | --- |
| Number of Shelves | 2 Shelves |
| Chamber Volume | 15 |
| Brand | Cook, Minc |
| With Door Lock | yes |
| Display Resolution | LED |
| Minimum Order Quantity | 1 Piece |
Product Description
Trigas incubator Feb 2013 Cook with Regulator
As good as new, Must for Blastocyst transfer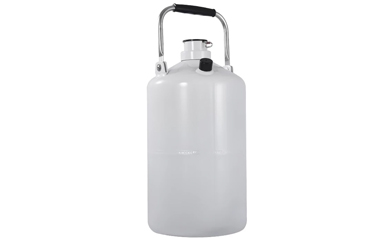 Liquid Nitrogen Container
Product Specification
| | |
| --- | --- |
| Capacity (litres) | one liters to a maximum of 50 liters |
| Tank Material | Metal |
| Color | Yellow |
Product Description
We supply broad gamut of liquid nitrogen containers used to store variety of liquid gases such as liquid nitrogen, liquid oxygen etc. Sourced from well established vendors across the country, these are available in variety of capacities as per client"s requirements or industrial applications. The are offered at best market prices to our clients.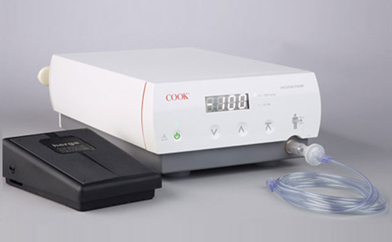 Cook Aspiration Pump -> Australia
Used to provide a low flow, regulated vacuum up to -500 mm Hg for general suction.
A pedal activates the vacuum response at the needle tip. The pump maintains a contant vacuum at its set level.
The boost button on the front panel increases the vacuum pressure to clear blockages in the ovum aspiration needle.
A volume-adjustable tone indicates when vacuum is applied.
The LED can display the vacuum pressure in mm Hg and kPa.
This pump is not intended for use in emergency airway clearing.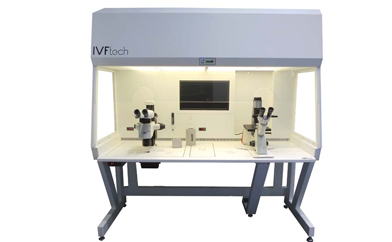 IVFTech Laminar air flow -> Denmark
IVFtech Sterile cabinets are designed to protect the samples with a constant flow of clean air, and is made to meet the specific requirements of IVF Laboratories. It is build the provide a vertical laminar flow. The vertical laminar flow provides clean air over the whole of the working area and is manufactured to meet the requirements for IVF laboratory work, such as "vitrification", "ICSI" manipulation, "sperm collection" and IVF routine work.
With control board with timer to switch on/off the fan and on/off the heated tabletop. All brands of microscope can be installed, choice between oculars through the front window or a secondary window inside the cabinet, which allows the front window to be closed.
The low speed of the fan gives longer life of HEPA filters and blowers and saves energy and less turbulence around the microscope.
Laminator/diffuser uniforms airflow allows more balanced air through lower speed.
The IVFtech Sterile cabinets can be customized to all the above functions and provides an flexible back bone of any IVF laboratory as the cabinets comes in four sizes, with or without height adjustable legs(1)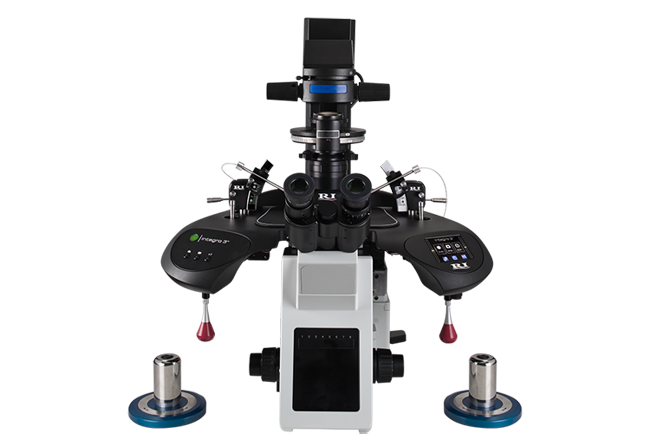 ICSI Microscope
The process of Intracytoplasmic sperm injection (ICSI) starts similar to IVF with eggs being harvested and incubated. Next the oocyte is stabilized by a holding pipette while a glass micropipette is used to collect a single sperm. This unselected sperm cell is immobilized by cutting its tail with the point of the micropipette.
The oocyte is pierced through the membrane (oolemma) and the sperm is directed to the inner part of the oocyte (cytoplasm). The sperm is released into the oocyte. During this process the cellular structures such as the zona pellucida and polar body of the egg cell must be clearly visible.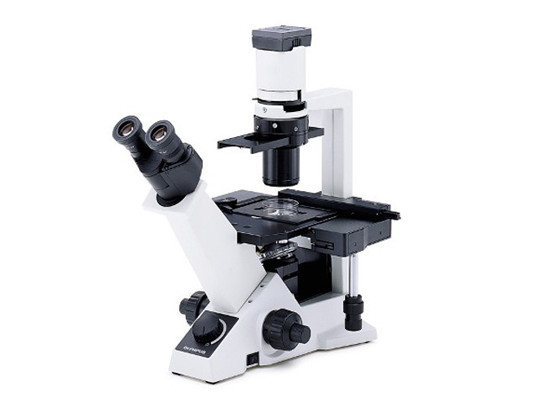 Inverted Microscope
Inverted microscopes have both the light source and condenser set up high above the stage and pointing down toward the stage, while the objectives and objective turret are located beneath the stage pointing up. The two basic types of inverted microscopes include biological inverted microscopes and metallurgical inverted microscopes.
Biological inverted microscopes are used to observe living cells or organisms at the bottom of a petri dish or tissue culture flask. Live cell analysis is accomplished because larger containers of liquid provide more natural conditions for specimens than a small glass slide where the sample is squished between the slide and cover slip, as when samples are viewed under a traditional upright biological microscope. Biological inverted microscopes provide brightfield, phase contrast, or epi fluorescence.
Metallurgical inverted microscopes are used to view metal or solid objects that don't allow light to pass through them and are too large to place under an upright metallurgical microscope. Metallurgical microscopes provide room for micromanipulation applications where space for a manipulator mechanism or tool is required.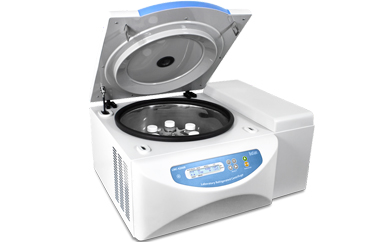 Temperature Controlled Centrifuge Machine
Choose from a growing family of benchtop centrifuges designed to meet the needs of your specific applications. With careful attention to your space, process and protocol requirements, we continue to innovate our line of centrifuges that stand out for their performance, reliability, consistency and safety. Whether performing clinical protocols, cell culture procedures, microplate processing, or anything in between, laboratory centrifuges fulfill a variety of separation needs.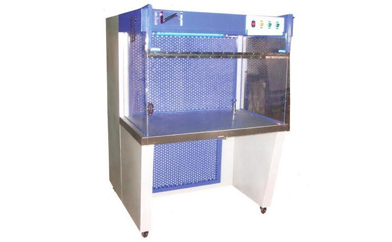 Laminar air flow
A laminar flow cabinet or laminar flow closet or tissue culture hood is a carefully enclosed bench designed to prevent contamination of semiconductor wafers, biological samples, or any particle sensitive materials air is passed through a HEPA (High Efficiency ParticulatesAir) filter which removes all airborne contamination to maintain sterile conditions